Product Description
American-made with a lifetime replacement guarantee for breakage. Literally the last belt you will ever need to buy! Made from some of the highest quality, domestic leather available. The belt is constructed with heavy-duty bridle leather 1.5" wide X 3/16" thick, a heavy-duty nickel roller style buckle, and quality snaps to change the buckle out. This belt is thick and like any natural leather product, it will need some time to break in. The shade will deepen, and it will become molded to your shape and be comfortable for many years to come! Made to last decades - no cardboard or junk leather! Made in the USA.
IMPORTANT:
Belts are sold by length, not waist size. The general rule of thumb is to buy the belt two inches UP from your jeans size.

Features:
Constructed with 9/24 snaps for easy changing of the belt buckle
1.5" wide x 3/16" thick
14 oz. full-grain bridle leather
Roller style buckle included
Available in Chestnut, Black, or Oxblood
Made in the USA
Customer Reviews
Write a Review
Ask a Question
07/12/2022
Ronald S.

United States
It Keeps my pants up
I have a few of the Whiteknuckler brand belts -The belts are without a doubt, "the heaviest duty leather belts out on the market". The leather is thick, very thick-Quality is superb-made in the USA. Others may talk but Whiteknuckler freaken delivers. You would be absolutely freaken ****** not to own some. Especially if your read this review and don't get some.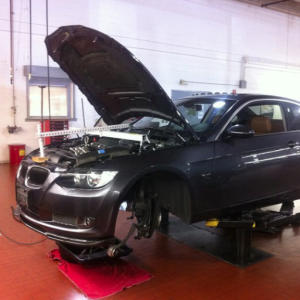 GS
07/08/2022
Grant S.

United States
Great quality, price, and customer service!
The belt in and of itself is amazing quality and will outlast all my others. I was a size in between so had to reorder and the guys at Whiteknuckler were extremely helpful and had great communication. It goes great with my WK knife!
07/07/2022
Thomas C.

United States
They stand by their guarantee
When my belt broke at the buckle I contacted them and they replaced it with no hassle. The process was easy and painless they definitely stand by their guarantee.
06/23/2022
Douglas S.

United States
Something real for a change
Finally a belt that is the type of quality that lasts for years and years. Holds gun/knife holster with ease. I've worn one for a long time and just bought one for my youngest son as he was so impressed with mine.
06/18/2022
LaRue M.

United States
excellent
I have gotten a couple belts and a couple knifes. The products are quality and service has been excellent. I would and have recommended to many of my friend and co-workers. Price is steep but you get what you pay for. QUALITY!!!!